Health coach Marjolein – Weight consultant & food advisor 

Hey, hi! I am Marjolein,


owner and founder from Health coach Marjolein.

I am a nutrisionist & food advisor.
My work area is Hillegom and the places around it. 
But also if you are not living in that area I can still help you to a healthy lifestyle through my online programs.
I am a real people person, and i can
help you to achieve your goals.
I love fries, chips and good food, and will
certainly take into account everyone's
preferences in my advice. Together we will work to a healthy lifestyle, and the temptations and struggles that comes along with them. On this page I will provide you with tips and tasty recipes.
Do you have questions or would you like more
information? Then contact us without
obligation.
Sign up for our newsletter
[mailpoet_form id="1″]

---
                                                           Healthy Lifestyle!
                                                                                  Do you want to lose some weight?
More energy,

Grip on your weight,
Eating with the family,
Tasty recipes,
&
Permanent weight loss?
Contact me and together we get started.
Health coach Marjolein
Gewichtsconsulent Hillegom
Frederik van Eedenlaan 8
2182 VK Hillegom
06-28567355
Plan je kennismakingsgesprek
---

Most populair blogs
(most of them are in dutch)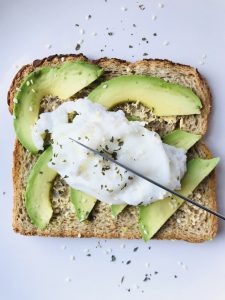 ---
Who is Marjolein?

 
I started working as a certified weight consultant since 2015. I guide people who want to lose weight in a healthy way, have difficulty with their weight, or who want to improve their lifestyle and eating habits without a strict diet.

A Emotional eater:



In my puberty my weight already fluctuated and I turned out to be a real emotional eater. I love savory things, so chips and chips are my gravings. I have tried a lot of diet methods. Some helped briefly, but every time the kilos came back after a while. At the end of 2013 after my pregnancy I did not feel comfortable in my skin, and I wanted to permanently change my weight. I want to be a fit healthy mother for our son. I created a method where you make a change in your thinking about food, I managed to become happy again with my weight and body.
With this I can help you too! In 2015 I became a certified nutritionist

. In 2016 I graduated as a children's food advisor and in April 2017 I passed my specialization in sports nutrition. In January 2018 I got my specialization in emotional-eating. I think it's important to keep developing myself and that's why I started a study in sports psychology and coaching in 2018. I give guidance in my office in Hillegom or come on location on request. In 2019 I will start giving workshops for companies, schools and organizations.
---
Imagine the world in which you feel good about yourself. Be satisfied with your body and you feel energetic and fit. That you can enjoy the summer sun without bikini stress! But at least with more confidence and a good feeling about your body. And that you can achieve all that with just healthy food and taking small steps in the right direction. I can help you with that! Take that step today and drop a few kilos for the summer.
---
Health coach Marjolein is affiliated with the professional association weight consultants in the Netherlands. More and more health insurers pay for guidance from a BGN weight consultant. The conditions are stated in your policy, or contact your health insurer. Because you receive reimbursement from the supplementary policy you do not have to pay a deductible. For more information, visit the BGN website for reimbursements
---
PRICES: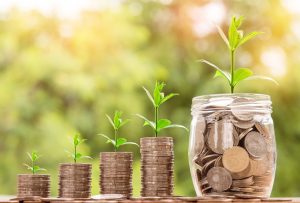 Introductory meeting for free
Individual consultations:


First consultation 60 minutes € 70.00




follow-up consultation 30 minutes € 30.50
Follow up card 10 consults € 255.00
Body and nutritional analysis (loose) € 85.00
Nutrition diary analysis € 17.50
Weight consult 10 minutes € 5.00
Packages:
Health coach 10 week program (Intake + 10 consultations) € 295.00




Health coach 5 weeks program (intake + 5 consultations) € 199.00  
Online:
Online program 3 months € 155.00
On request: Child & nutrition (children accompanied by adults)
Nutrition-lifestyle education schools, companies, associations.
---
Get in contact with me for more information about nutrition or my program. 
send a email to info@healthcoachmarjolein.nl 
Do not forget to follow me on social media 
.